Make Student Engagement Easy With Online Live Chat for College Admissions
The college admission process while fun and fascinating, is also time-consuming and complex. It can especially seem intimidating if the students do not find the right advice on higher education from the people around them. And since education keeps changing, it is the duty of the institution they are applying to, to be a mentor to the prospective students. Live chat can help you do that most efficiently.
Why Use Live Chat for University Admissions
Make your admission process accessible
The world is on the move right now with its Androids and Apples, and your prospective students are a part of it. So, for true student support, you must meet them where they already are.
Almost 100% of your prospects use a smartphone, and messaging apps are their favorite mode to get in touch with the world. Live chat gives the same experience as a messaging app, and so can be the greatest student engagement tool you have been looking for.
Set your brand apart
Today, there are 5000+ colleges and universities in America, and like all other businesses, the competition is stiff. The quality of the education you provide matters indeed, but so does your brand.
Good live chat software lets you customize your live chat widget and thereby strengthening your brand and bringing a personality to it.
Connect from your favorite apps
What if you can start chatting with your prospective students through the apps you are using already? Well, that is exactly what is possible if you choose a live chat app that directly integrates with your favorite software.
For example, if you use MS Teams (like most colleges), Social Intents is the tool that is built to connect directly with it. By using software that connects directly with the software you are currently using, you can save tons of time and money and manage everything from one inbox.
Reply to FAQs within seconds
The first response time on any customer-facing chat needs to be under a minute, and it does vary greatly across industries. But the point is, response time matters, and chatbots have the highest satisfaction level when it comes to replying to queries quickly.
While applying for colleges and universities, your website visitors are impulsive too and looking for real-time responses. So, for outstanding customer service, you can deploy chatbots and start responding to your student queries within seconds with chat transcripts and canned responses.
Keep your live chat agents for complex one-on-one advising
While chatbots deflect the majority of customer queries involving FAQs and simple questions, your live agents can focus on more complex queries.
Students experience a lot of pressure and anxiety while the admission process, as they are making some big decisions really fast. They have questions about career counseling, financial aid, the advantages of being your student alumni, etc.
So much so that a lot of their parents turn to independent educational consultants to help them through the complex process.
You can provide the best student experience by proving to be their education consultant through one-on-one live chat advising. You can even personalize student support by connecting them to the respective departments about which they have the questions, for example, scholarships, international student counseling, special projects, etc.
24×7 channel for students whenever they need you
The United States of America is one of the most popular destinations for international students each year. During the 2019-2020 school year, approximately 1,075,496 foreign-born students were enrolled at U.S. colleges and universities – 4.6% of the total U.S. student population.
Naturally, you will have a chunk of these applicants too, and you need to take the time difference into account to cater to them. Also, even American student applicants may decide to ping at any time, as they are not operating within business hours.
With live chat and chatbots, you can respond 24×7 to all students and can even talk to foreign perspectives in their native language with multilingual chat.
Complete document transfer and financial transactions in real-time
The registration and admission requirements can vary between institutions, but you still have a few basic documents that you need from your students and some to give to them. You can complete these document transfers on live chat without wasting any time going back and forth. With live chat file attachments, all kinds of documents and images can be transferred in real-time.
Similarly, the financial transactions involved in the admission process regarding loans, tuition fees, scholarships, etc. can also take place securely over encrypted live chat.
Higher trust and quicker resolution with video chat and co-browsing
Higher education is expensive and so it demands the use of cutting-edge technology to bring alive a face-to-face experience. With the world moving more and more towards a digital environment, video chatting is common for everyone, and there is no reason your students cannot talk face to face with you without visiting your campus.
Video chat also brings in a different level of trust, just like a real-world meeting.
Live chat apps also come with an option of co-browsing, which means that you can follow your website visitors as they move through it. Co-browsing facilitates faster resolution to student queries, as they can literally take you to the issues they are talking about.
Make a personal connection with your prospective students
It can be frustrating for students to explain the same problem or even the same question more than one time. Chat history and transcripts enable you to avoid that frustration and bring personalization into live chat.
With pre-chat forms, you can address even your first-time visitors with names, and small things like this make a big difference!
Analyze and improve
Like any other software, you can take out the performance metrics of your live chat software.
Metrics like the average response time, the chat resolution time, etc. can help your team to improve further. Good live chat software can also provide you with visual analytics, so it is easy for you to understand what is working and what needs improvement.
How to Use Live Chat for College Admissions
Now let us show you the typical installation process of a live chat software so you can start your own customer service chat within minutes. In view of picking the easiest installation process, we have selected examples where the live chat software directly integrates with a software that you are using, for example, MS Teams.
Step 1. Add the Live Chat for Teams app to your team.
Simply select Add to Teams below, then choose the Install App option within Teams to add it to your team.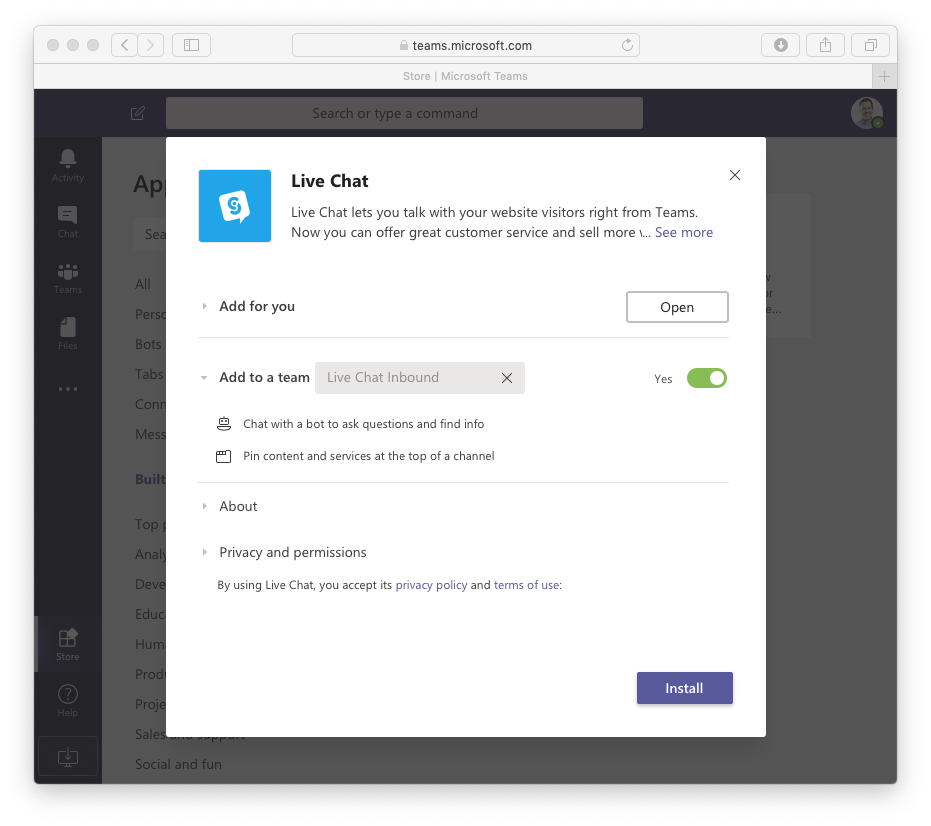 Step 2. Embed Code Snippet
Embed code snippet into your website or use one of the plugins for WordPress to easily add live chat to your college platform.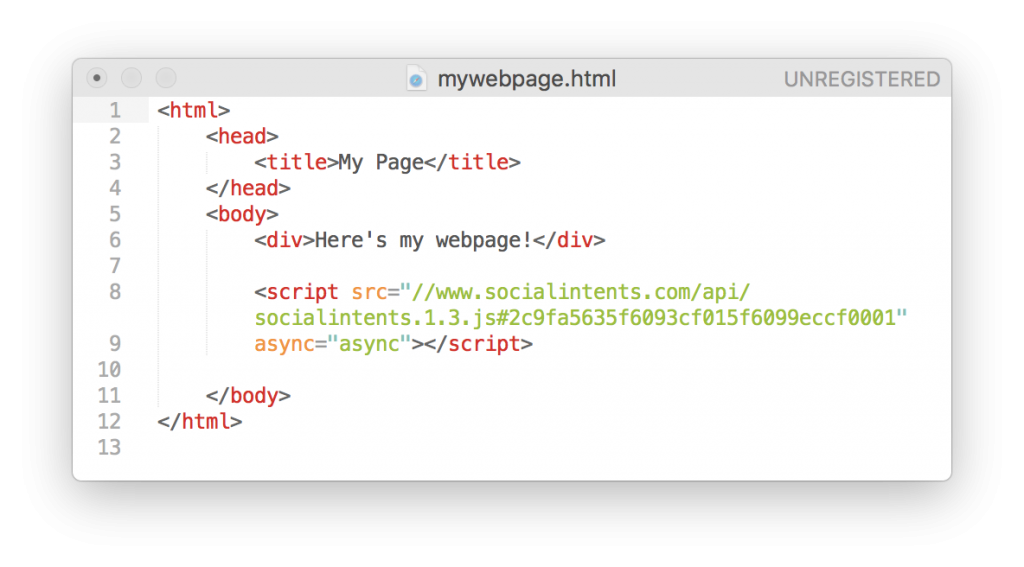 Step 3. Start Chatting from your Teams Channel
Receive chat requests in your configured team. Chat with students right from your team or open the chat in a dedicated live chat tab in Teams.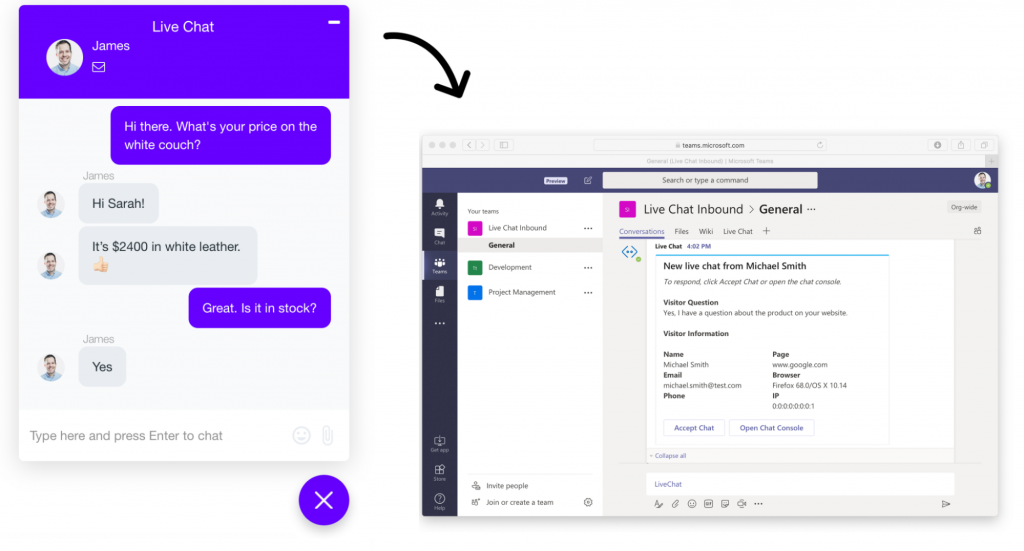 This process can change with each tool, but just to show you, this is just how easy it is. Plus there are always customer service teams to support you along the way.
Want to start using live chat in your college's admissions office? Check out SocialIntents, a live chat platform for MS Teams, Webex, and Slack built specifically for higher education institutions.
Live Chat for College FAQ
What is a live chat for colleges and universities?
Live chat is a platform for having real-time conversations with visitors on a website. Colleges use live chat to provide students with an easy way to reach the admissions office and get answers to their questions about the college or the university and the admissions process.
Why do I need to use live chat in my admissions office?
By using live chat in your admissions office, you can connect personally with your prospective students and stand out among the competition. You can quickly talk to them about everything related to admissions starting from FAQs, to what course will fit them better, what scholarships your college offers, and much more.
Also, live chat today is more of a necessity than a choice with youngsters who prefer messaging services over all other kinds of communication. Fast communication can help you convert better as response time is a key metric in customer sentiment towards any business.
What do I need to implement live chat for my university?
You need a website on which to install the live chat widget, and ideally someone to manage and respond to conversations on your end. The number of live chat agents you need depends on the size of your institution and the queries coming in.
You can also deploy chatbots to reply to your frequently asked questions or even invest in AI chatbots that are built with natural language processing abilities to be able to answer almost like a human being.
And because the world is mobile-friendly, you can launch the same chat widget on your mobile version of websites, or even apps.
How much does it cost to run a live chat for a college?
The prices vary for each live chat app vendor, so let us tell you what Social Intents charge:
Starter – $29 per month for one website and chat widget
Basic – $59 per month for 2 chat widgets and 2 websites
Pro – $99 per month for 5 chat widgets and 5 websites, and so on…
Always make sure to choose a vendor that gives you enough flexibility in your pricing so you can scale your live chat services in the future without incurring heavy costs. For example, Social Intents offers unlimited agents for all plans starting Basic.
Does live chat really work for colleges?
The fact that 54% of the American population already uses instant messenger services is a very good indicator that they will welcome a similar communication service when offered by higher education institutions.
Also,
Live chat is already the most convenient way for customers to communicate with a company and has the highest consumer satisfaction rate at 92%.
On average, consumers had to wait a mere 46 seconds in 2019 to get the first response from a live chat support team. That's way faster than any other support channel.
A live chat widget is present on the bottom-right corner of the webpage. If website visitors have any questions, they can simply click on it and ask. However, if there's no live chat option, the visitor has to find the contact form and fill it out or email you the query, which they probably won't, leading to missed opportunity of converting a lead into a sale.
So, it is safe to assume that it can only have a very positive response within the higher education industry.
What is a live chat app?
Live chat is service-based helpdesk software that allows online chat between the service provider (e.g. teacher) and client (e.g. student). Live chat is different from instant messenger services as the former allows anyone to chat with the service provider (e.g. teacher) on the host website.
Most live chat apps also provide chatbots that can communicate with students 24×7 and in multiple languages.
Can live chat be used for payments?
Yes, you can turn your live chat into a revenue generator with secure chat payments. Customers can pay you while in-session and without getting diverted to a separate payment page – making it a quick and easy way for both the college and the students.
Live chat is completely secure and encrypted and card data is unseen by agents and stored in systems of PCI.
You do not have to make any changes to your systems, payment application, or gateways to offer payment on live chat.