Considering using PureChat in your business? Looking to evaluate other PureChat alternatives?
FACT: Live chat is the preferred channel for customer communication.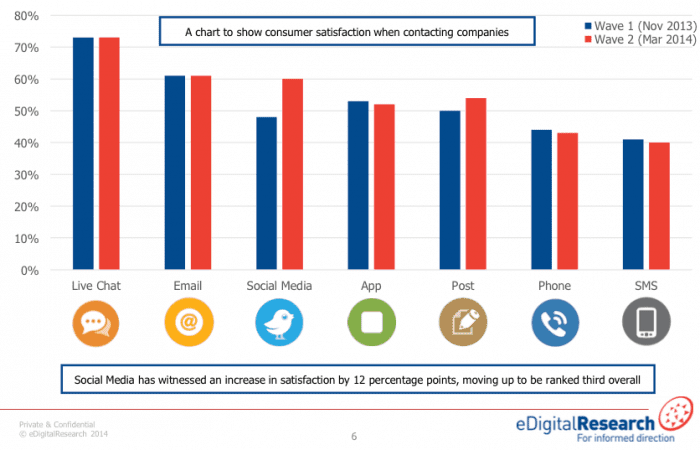 And it also has the highest rating in customer satisfaction.
So, for all good reasons, you either have a live chat channel already running for your customers, or you are thinking about it. Question is, which live chat software to choose for your business.
Pure Chat is a good option, but is it the only one? Absolutely not!
We are going to give you seven other live chat software options that are a good alternative to Pure Chat. So let's get this show on the road then!
What is Pure Chat?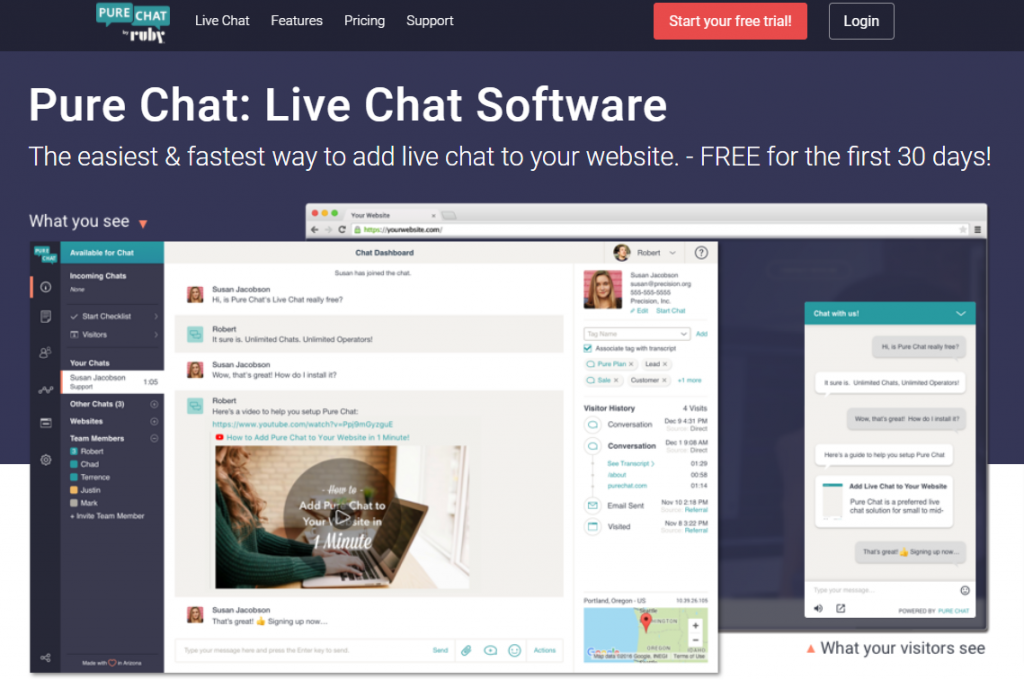 Pure Chat is a full-featured live chat software that is easy to use.
With Pure chat, you can turn your website visitors into customers by connecting with them in moments that matter the most. They also offer Pure Chat iOS and Android apps so you can manage your business on the go.
Some key live chat features they provide are:
Chat widget customization
Unlimited chat history (transcripts)
Canned responses
Unlimited Chats
Integrations
File transfer
Security roles (admin, power users, and operators)
Power operator dashboard, etc.
The cool thing is that you can try all these features for free for 30 days.
Where PureChat Falls Short
Now let us see some places where Pure Chat falls short in its capabilities, and the reasons why you should be looking for a Pure Chat alternative.
Let us look at some reviews for Pure Chat.

Their customer support is not very good and it seems to be a common opinion.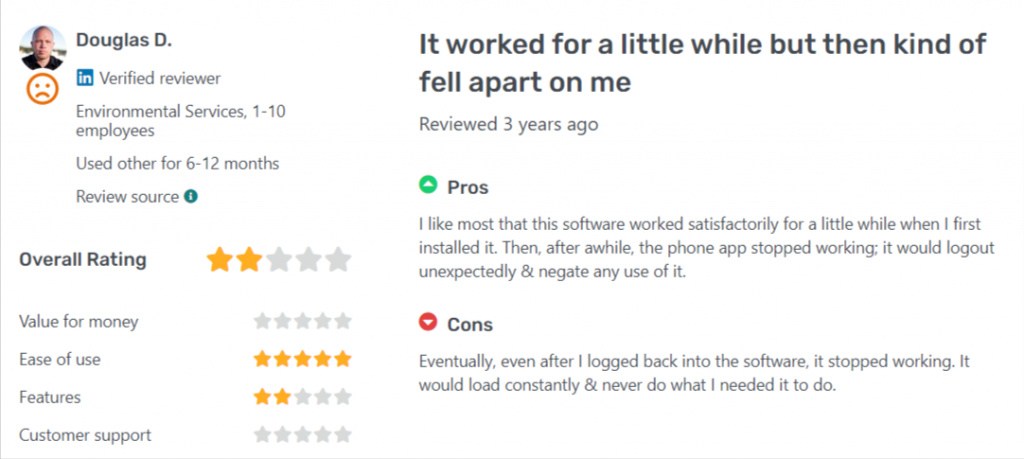 Pure Chat is highly rated on ease of use as we discussed but seems to have frequent technical glitches, also on its mobile apps.
Pure Chat also lacks certain key live chat features that can take your business to a new level, like:
Advanced triggered messages
Chat routing
Multilingual chat, and
Multichannel integration
So, let us look at some other live chat software that are good alternatives to Pure Chat.
7 PureChat Alternatives to Try in 2022
#1. Social Intents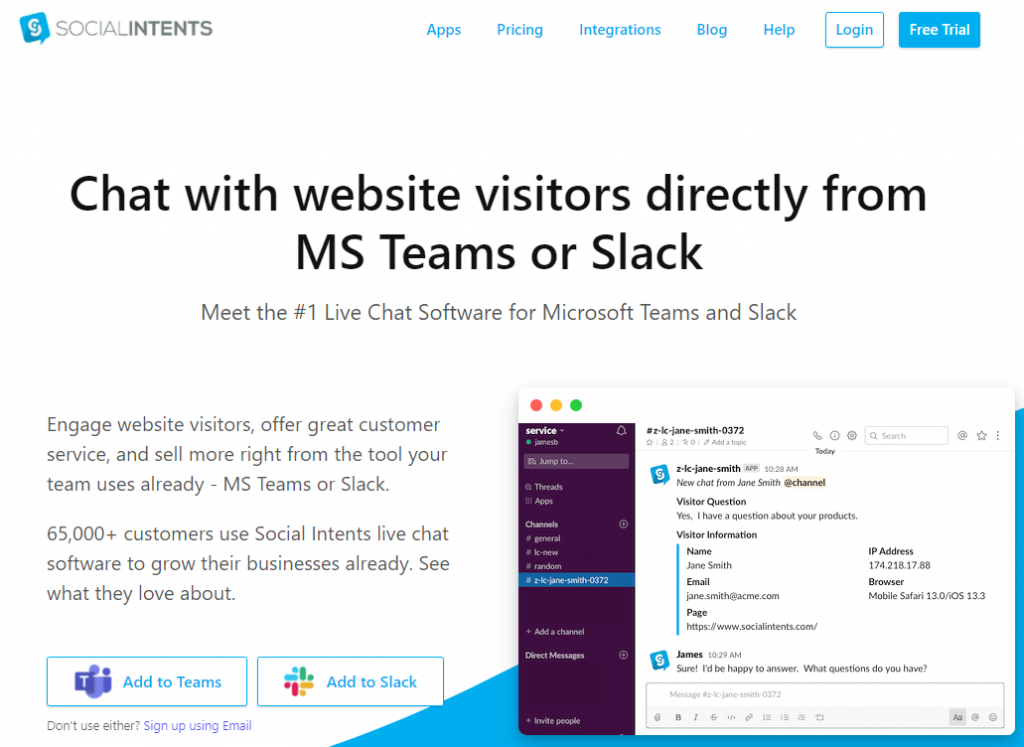 Disclaimer: Social Intents is our tool.
Social Intents is a great Pure Chat alternative.
We built Social Intents to offer a robust live chat functionality to companies looking to implement the channel without having to learn new tools. Social Intents is ideal for companies wanting to use their existing workflow.
To that end, Social Intents integrates with the two most popular communication tools around – MS Teams and Slack.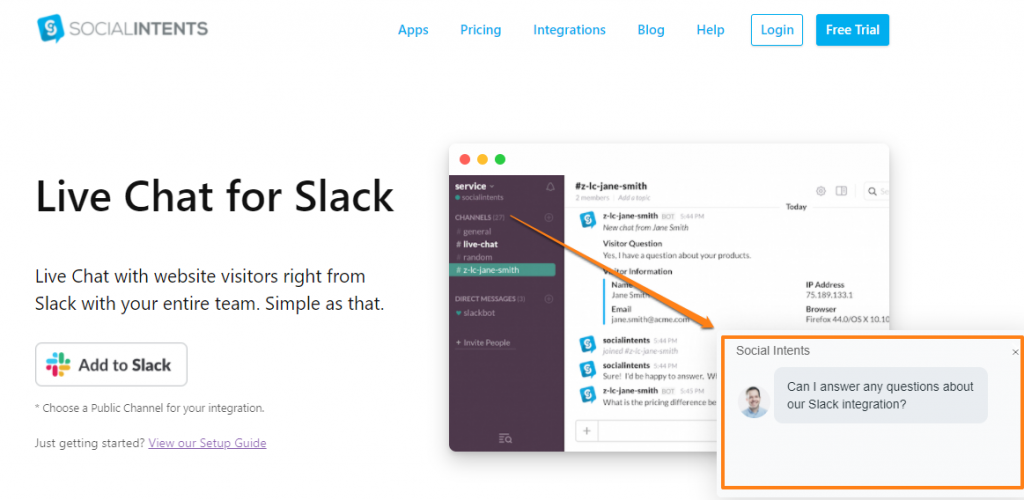 MS Teams is the go-to tool for a lot of government organizations and colleges and so Social Intents is the ideal live chat software for them. You can connect Social Intents with MS Teams within minutes and start engaging with your clients through live chat.
Slack is where most startups operate day in and day out. It is also the go-to tool for companies that manage their members remotely. Social Intents is the ideal tool for all of these, as you can integrate Social Intents live chat within minutes and start supporting your customers.
Other than Slack and MS Teams, Social Intents offers integration with many other tools, like:
WordPress
Shopify
BigCommerce
Zapier, etc.
Also, Social Intents is great for teams and companies of all sizes, as they allow you to scale up at minimum costs. They offer 'unlimited agents' pricing across all their plans beyond the starter.
With Social Intents, you can deploy:
Chatbots with Dialogflow, so you can build your own AI chatbot using the same technology that powers Google Home.
Conversion Pop-ups with exit intents, so you can trigger beautiful overlays and popups to build email subscribers.
Email list builder, so you can target website visitors with the right message and add subscribers to your existing mailing list provider
Social offers, like coupon offers and digital downloads for new subscribers.
You can also leverage Social Intents to generate leads through live chat, with tools like:
Proactive messaging, so you can engage with your customers before they do
Canned messages, so you can reply faster than expected, and
Customized chat widget, so you can strategically place chat on pages with targeting rules.
#2. Hubspot Live chat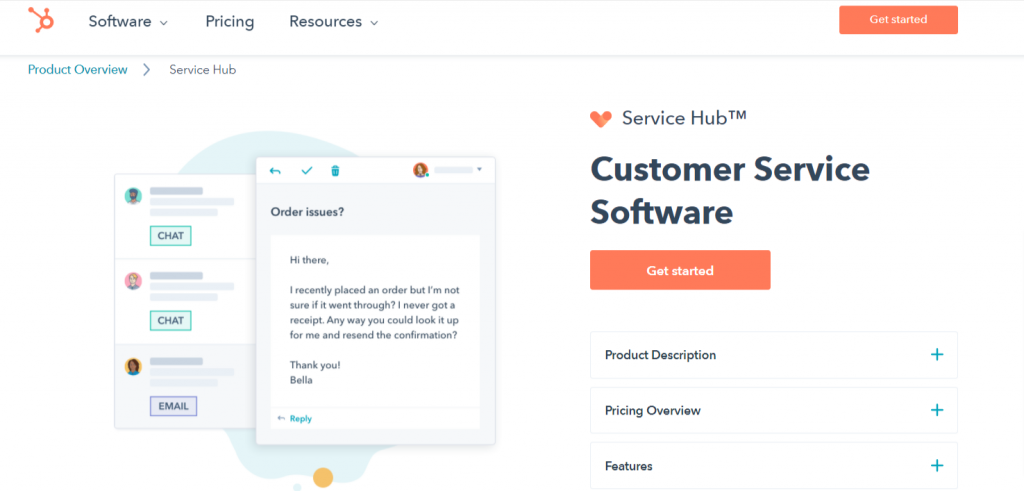 Hubspot is customer service software that also provides live chat functionalities and is a good Pure Chat alternative. They do not offer a live chat only option, but a bundle of customer services including:
Conversational tools, including live chat
Helpdesk automation
Knowledge base
Customer feedback surveys
Reporting, etc.
Hubspot is worth considering if you do not have the budget for paid live chat as of now or just want to try it out. Hubspot provides three big communication channels – email, live chat, and calling, in their free plan.
Within the live chat, Hubspot includes some good features like:
Canned messages
Branded chatbox
Centralized inbox for future reference
Slack integration
Chatbot builder, and much more.
#3. Olark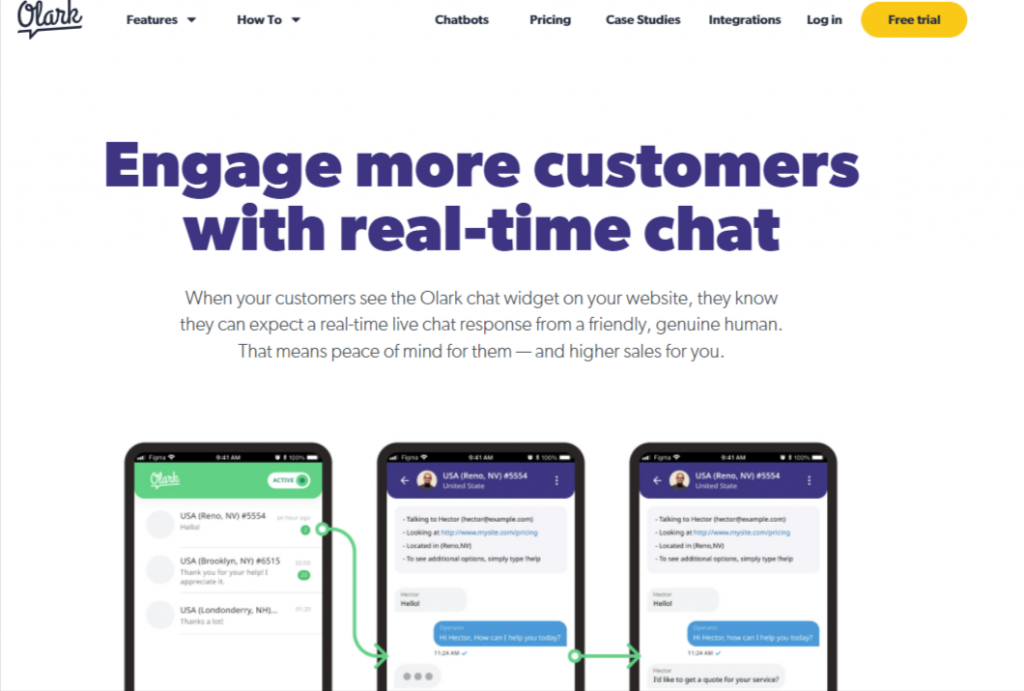 Olark started in 2009 as a chat widget and evolved into full-blown live chat solution. Olark's live chat functionalities include:
Chatbox customization
Live chat automation
Live chat analytics
Live chat transcripts
Custom chatbox forms
Visitor co-browsing
Live chat translation
Their starter plan covers the basic features only, and not advanced functionalities like customer ratings, desktop, and mobile app integration, file sharing, knowledge base, etc.
Olark stands out in its 'accessible live chat' section, which makes live chat accessible to people with disabilities. It offers benefits like:
Chatting with just the keyboard for people with motor difficulties in using the mouse.
Easier chatting for visually challenged or for people depending on screen readers.
Large text support for people with low vision, etc.
Olark's basic plan is for $29 per agent per month as against $39 from Pure Chat, so price-wise it is a good alternative to Pure Chat.
#4. Intercom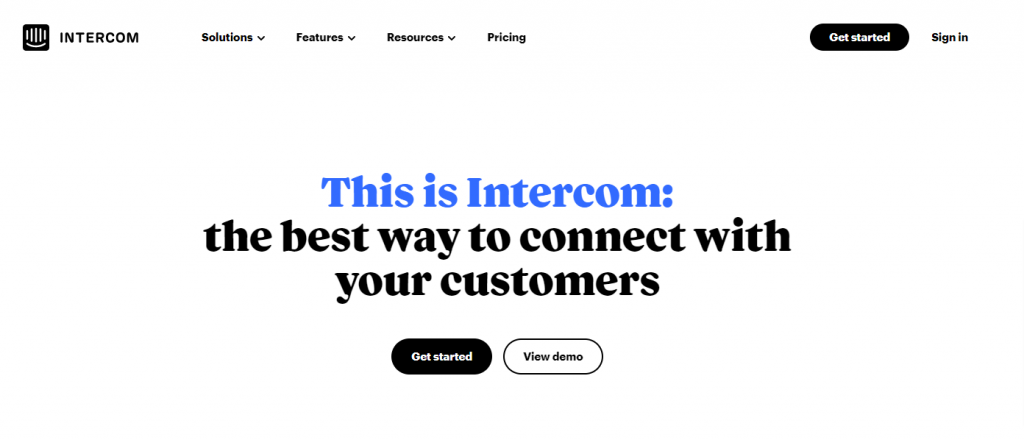 Intercom is more of an all-in-one customer communications platform and helpdesk software combined, with built-in live chat functionality.
Intercom helps businesses build great customer relationships through messaging and various other customer service channels.
Intercom has offerings across support, engagement, and marketing through live chat. Here are some of its live chat key features:
Personalized and proactive support
Follow-ups for dropped messages
Fast answers to FAQs
Self-serve help articles
Interactive product walkthroughs
Consistent support across devices
Intercom caters best to the following industries:
E-commerce
Financial services
Education
Healthcare, etc.
The company offers a 14-day free trial for small businesses but doesn't display any pricing after that. Third-party reviews quote a minimum fee of $67.15 per month after the trial period, even for small businesses.
#5. Tawk.to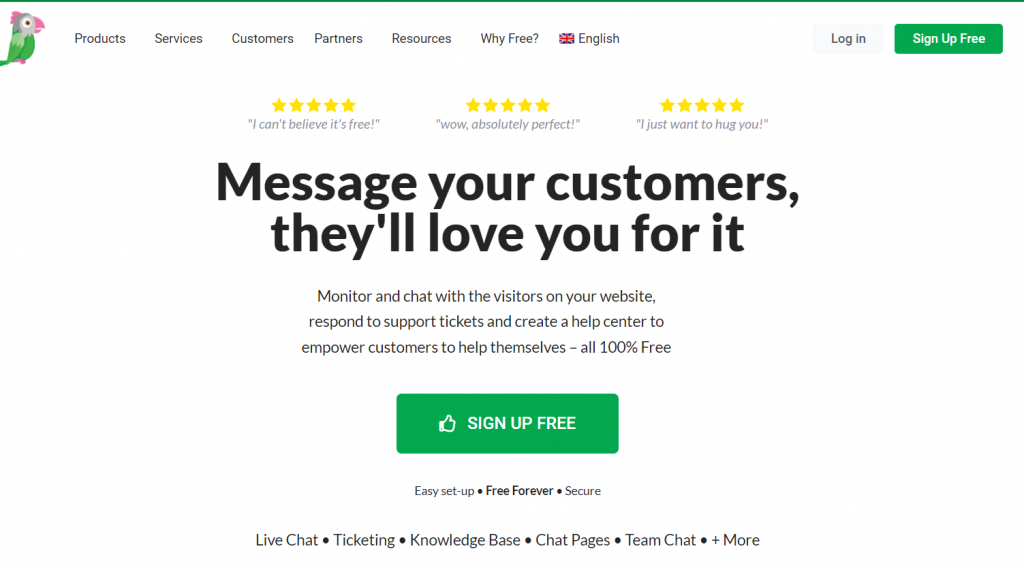 Tawk.to is a free-for-life live chat software and a good alternative to Pure Chat.
Its live chat features include:
Monitoring website visitors in real-time so you can interact with them just when required.
Localized messages in your language (up to 45+) that make it easier to chat with your customer base in your native language.
Answering chat from your mobile device so you never have to miss a chat again – available both on Android and iOS.
A built-in knowledge base that enables you to accelerate your chat response time and enhance customer experience.
There is no doubt that Tawk.to offers a lot of features at no price at all. Free is good, but you should also know what you may be compromising with:
Top-notch security – they don't owe you anything, so they don't promise either.
24x7x365 service – they are free so they don't guarantee customer service best practices like round-the-clock support.
Advanced features – message sneak peek, chat transcripts, file-sharing, etc. are some features that can dramatically increase customer resolution time, and even drive sales. But these features are absent in Tawk.to
#6. ManyChat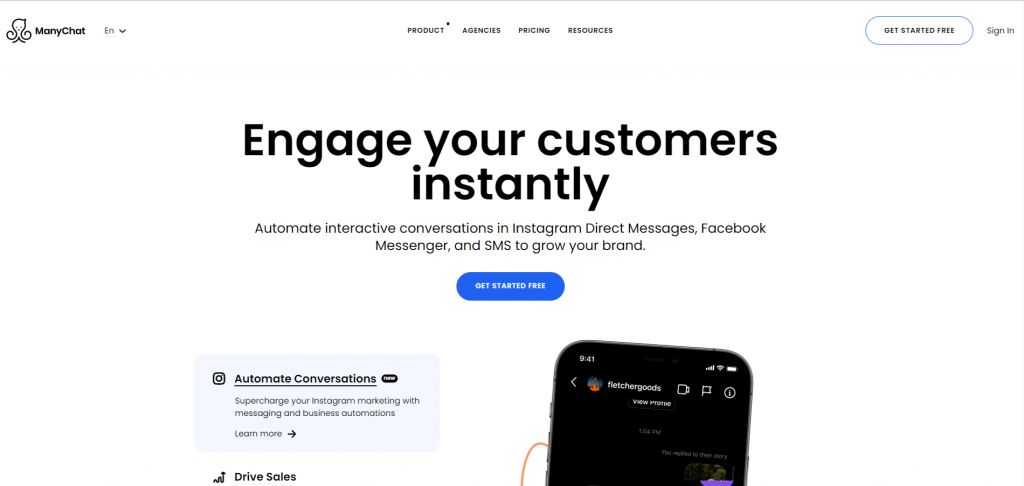 ManyChat is a live chat software that is an official partner of Facebook and Instagram.
With ManyChat, you can automate interactive conversations in Instagram Direct Messages, Facebook Messenger, and SMS to grow your brand. Some key capabilities of ManyChat live chat are:
Sales and marketing – With better customer engagement and instant support through personalized conversations in Instagram Direct Messages and Facebook Messenger, you can generate qualified leads
Automation – With their drag and drop visual interface, you can build and automate interactive conversations (without any coding experience) for Instagram Direct Messages and Facebook Messenger that nurture relationships and lead to more conversions.
SMS and email integration – You can start conversations through Instagram Direct Messages or Facebook Messenger and capture phone numbers or emails in your automation. You can also deliver coupons, newsletters, promotions, booking confirmations, etc. through SMS or email.
With ManyChat, you can also connect with Shopify to send abandoned cart reminders, order updates, and personalized coupons with two-way automation on Facebook Messenger & SMS.
You can start with a free plan and move to Pro for $15.
#7. Acquire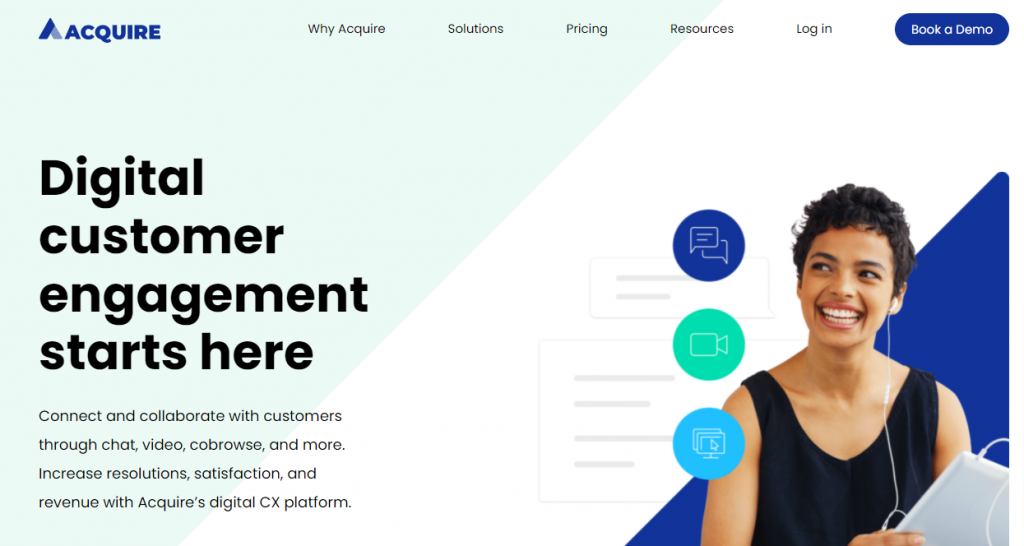 Acquire live chat has a digital-first approach. They call themselves a conversational customer experience solution, built for the future.
Acquire prioritizes new communication channels, integrations, and AI-driven self-service, against traditional channels like calling. By using Acquire live chat, you can:
Build efficient workflows and chatbots with visual editors
Put customers in touch with the right people (or bots) at the right time and save time for everyone with business rules, intelligent routing, and triggers.
Video chat with customers for speedy resolutions. The agent can switch from text to video with the click of a button
Collaborate with customers on-screen through co-browsing
See every customer's history from conversations to order activity, knowledge base visits, and more without having to click away for context.
See how your team and bots are performing.
Acquire gives starter, commercial and enterprise plans on their website, but does not give any idea of their pricing. Some third-party reviews indicate extremely high pricing, starting at $300 per month.
Conclusion
So, here we are!
Hopefully, with our rundown of live chat software, you will find a good alternative to Pure Chat and start supporting your customers in no time at all!
Best Wishes!